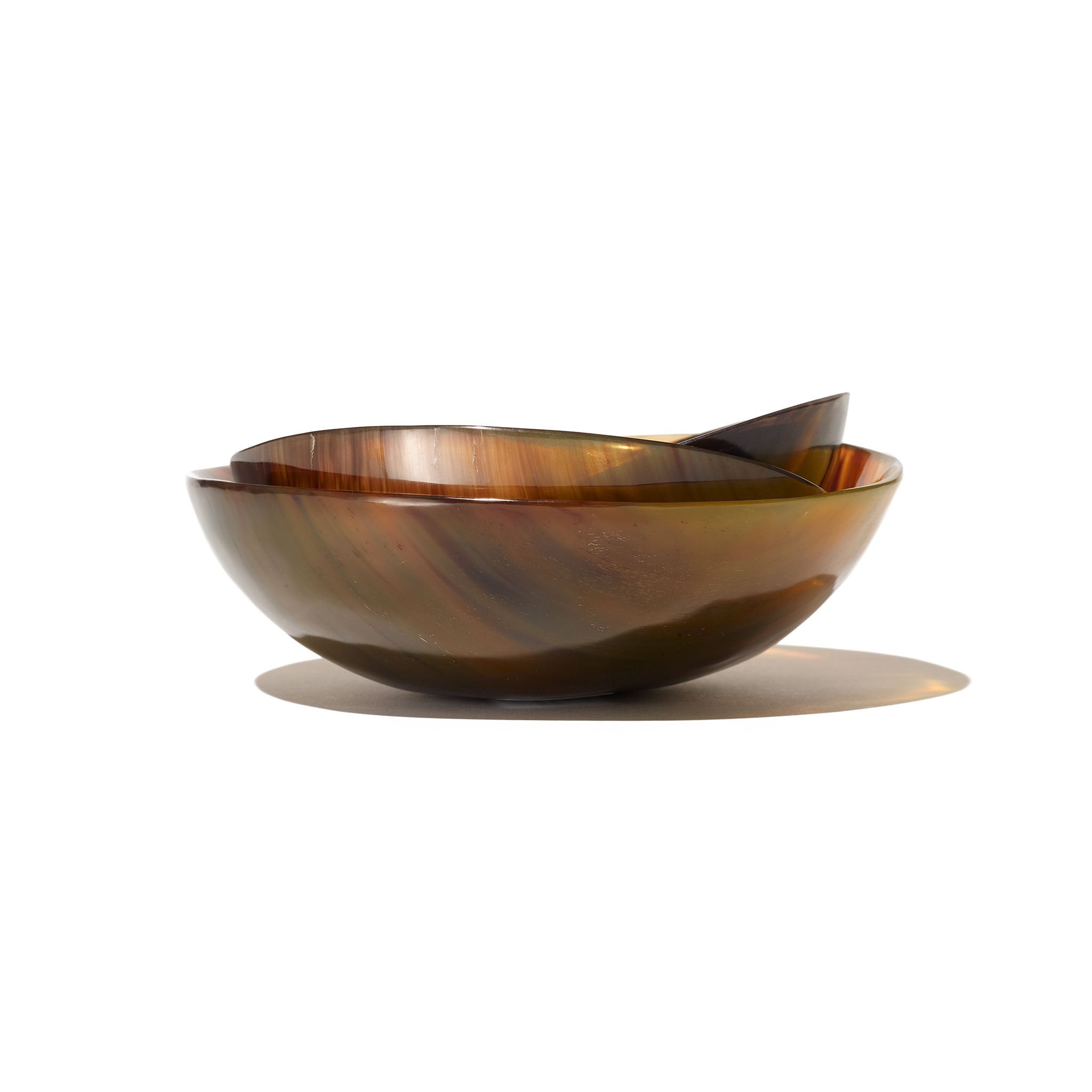 Upcycled Horn Nesting Bowls
Oh-so-versatile, the Upcycled Horn Nesting Bowls are never far from reach in our home. Tactile and very pleasing on the eye, they make the perfect gift. Handcrafted from upcycled blonde and dark horn by our artisan partners in Kenya, each set is unique.
Make brunch even more special: dress the table with our Upcycled Horn Nesting Bowls and Upcycled Horn Breakfast Utensil Set.
Details

Everything you need to know.

Small bowl measures 10.15cm (diameter), medium 15.25cm (diameter), large 20.3cm (diameter)
Handcrafted from upcycled horn in Kenya
Each piece is one of a kind
To preserve the original condition, nourish sparingly with a little almond, coconut or olive oil. For more info, read our care guide.
Artisans

Learn about who made this.

A Certified B Corporation and a member of the Fair Trade Federation, we are committed to responsible production. Our global network of skilled artisan partners use regionally sourced, natural and sustainable materials to bring our designs to life. Craftsmanship lies at the heart of everything we do, and we are proud to help preserve traditional crafts in communities around the world.
Shipping + Returns

Learn more about our policies.

We offer a range of domestic and international shipping and free returns. Choose from standard, expedited, and next day. In addition to this, we offer same day delivery for orders placed in the local Austin area. Processing your order takes 1-2 business days. Once we've finished we'll send you a confirmation email with your tracking number to let you know it's on its way. It's that simple.