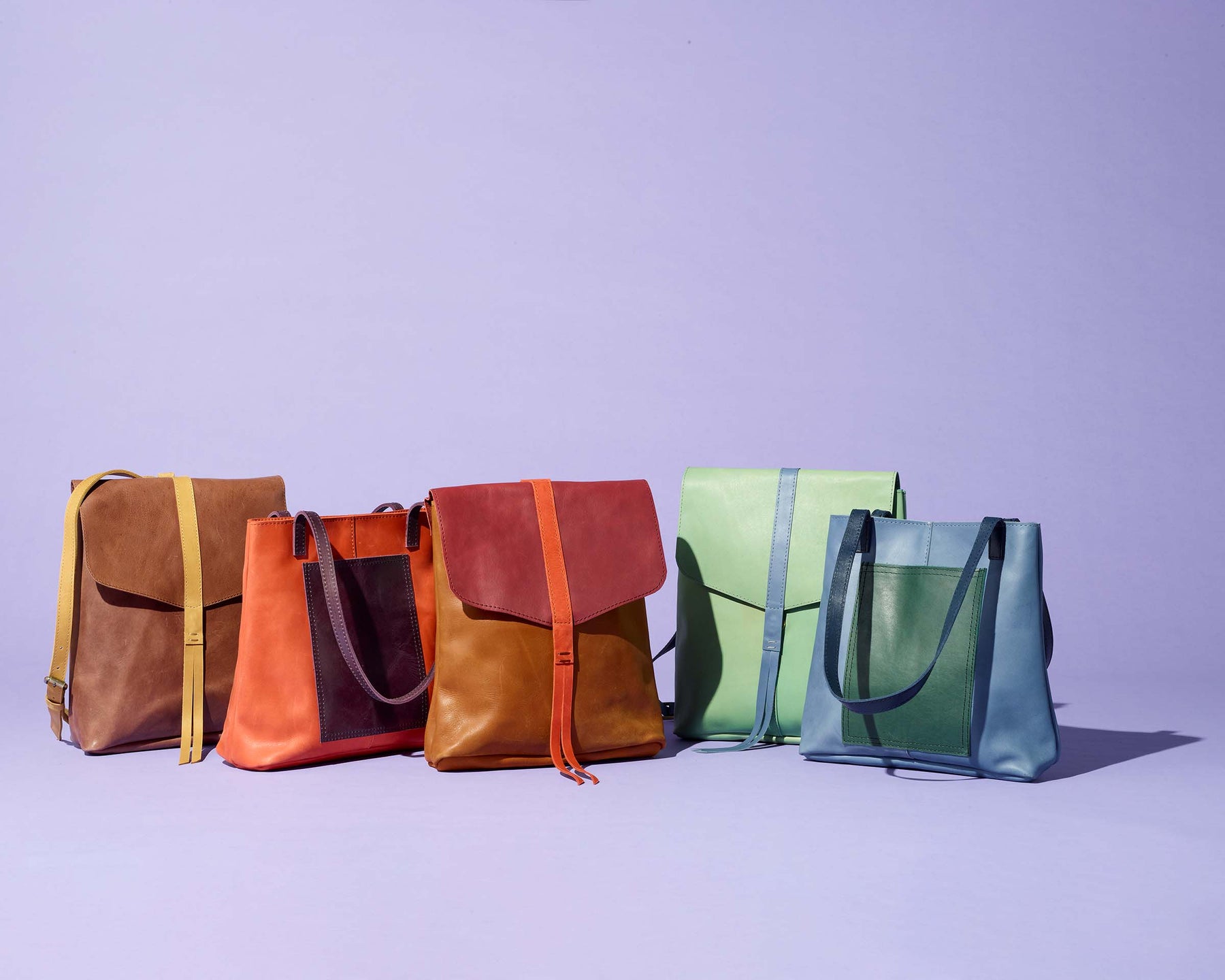 How we're working in harmony with the environment
In every aspect of our work at Raven + Lily, we always have the planet at the front of our minds. 
We're proud to be part of the Green Friday movement on November 26. A response to the overconsumption of Black Friday, it encourages us to buy wisely and in a way that limits our impact on the environment. It's an approach we take in our designs, creating products that stand the test of time; to favor longevity over fleeting trends. Our collections follow this philosophy: beautiful styles that never go out of fashion. Every creation is handcrafted by skilled artisans, made with care and made to last.
A commitment to using sustainable models and materials is important to us as a team and community, and part of this is a pledge to limit waste. 
Every year the fashion industry alone sends billions of items to landfill sites, tons of which get turned away due to their chemical compositions and inability to biodegrade. As a campaign by Fashion Revolution to mark Green Friday highlights, these discarded items eventually end up polluting our natural spaces and affecting the lives of local communities. It is, Fashion Revolution says, "leaving a toxic scar across the natural world." 
To be responsible in the production of our collections, we aim to use up materials down to the very last detail. This approach resulted in our Remnant Collection of bags and accessories, which uses excess leather that would otherwise go to waste. Handcrafted by our skilled artisan partners in Ethiopia, these eye-catching styles effectively minimize waste by using repurposed natural leather 
We're striving to find ways of operating that work in harmony with the environment. Using sustainable leather, a by-product from other industries destined for landfill, and ensuring the production is free from AZO dyestuffs, are important steps in our journey towards future nature-positive solutions. 
Across R+L, we always favor natural materials that are sustainable by nature. You will find glass, brass, wood and other natural materials in our collections, which are all derived from plant or animal fibers and biodegradable. You will never find fur, wool, down, exotic animal skin or angora. That's a promise. 
It's a commitment we don't take lightly; we believe it is crucial to be independently audited for transparency. Remake and Good on You are two organizations that have rated our ethical and environmental processes. This helps you to see what we do well and what we could do better. Because, when it comes to the health of our planet, there's always room to learn and grow. 
Thank you for sharing this journey with us.