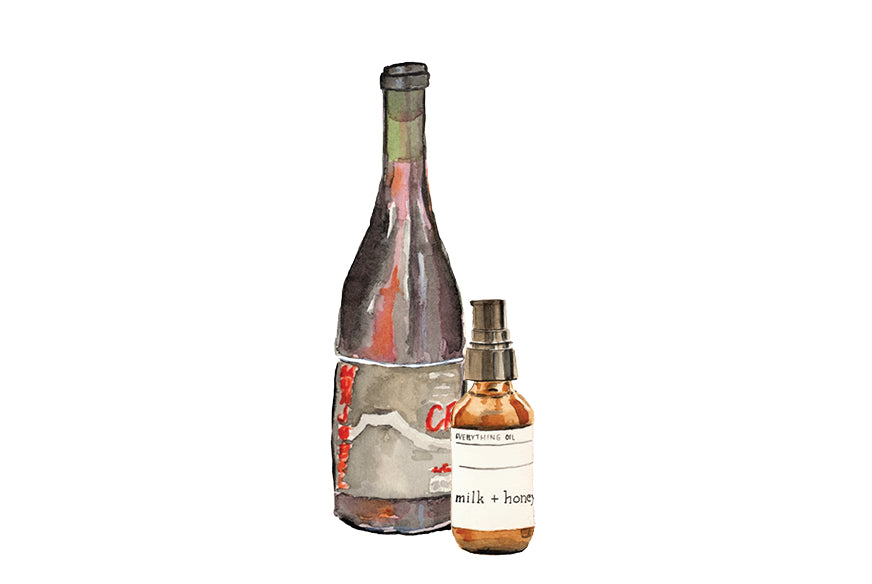 Back to the Neighborhood
Following on from our first Made in Austin post, we're proud to bring you more of our local favorites. This week we're focusing on self-care with a spotlight on our neighborhood spa, bookstore, and wine shop. Find out all about them below and please continue to shop with small and independent businesses if you can.
Take gentle care of yourself with spa products from milk + honey. Their organic and natural line of essential oils, creams, and candles are all you need to recreate their spa at home. They're also offering virtual at-home skincare masterclasses and joyful content over on their blog. 
Need a good book? Wherever you are in the world, you can continue to support your local bookstore by purchasing a gift certificate or by  placing your orders in their bookshop.org store. Austin's Book People have created some amazing booklists for you to browse and by shopping with them online you are helping to keep their staff safe. We're a fan of their 'Cozy Blanket Reads'. 
Finally, if you need a little help to unwind and separate night from day, visit Austin Wine Merchant, where Austin-based sommelier, Ashley Muir, has chosen some of her favorite wines from the Burgundy region for us. So hop in a relaxing bath, open your book, and enjoy a glass of whatever you fancy in hand. You've earned it.
Let's continue to take care of each other and our communities and remember, we're all in this together.
Ashley Muir's Quick Wine Tasting Notes:
Domaine Fichet White Château London Chardonnay: Golden Apple, Meyer Lemon, Honeysuckle, Limestone
Domaine Fichet Red Tradition Pinot Noir: Cranberry, Black Cherry, Turned Earth, Clove 
Domaine Fichet is a family owned and operated winery located in the southern slopes of Burgundy's Mâconnais region. Sommelier and natural wine aficionado, Ashley Muir, has selected their Château London Chardonnay and Tradition Pinot Noir for you to try.
Says Ashley, 'their Château London Chardonnay is delicious, with golden apple and pear notes. It is fresh and crisp, but has a creaminess that will delight any Chardonnay enthusiast.' For red enthusiasts, their Tradition Pinot Noir 'is a bit lusher than other expressions from the region. The wine has hints of juicy black cherry and clove, but is dominated by earthy complexity.'
Both varieties are available for curbside pickup from Austin Wine Merchant.
Illustrations by Kathy Phan
Kathy Phan is a pet portrait, illustration, and letter artist based in Austin, Texas. Her

 

@kathyphantastic

 

products include watercolor pet portraits, pet portraits on ceramics, paper goods, stickers, and magnets.