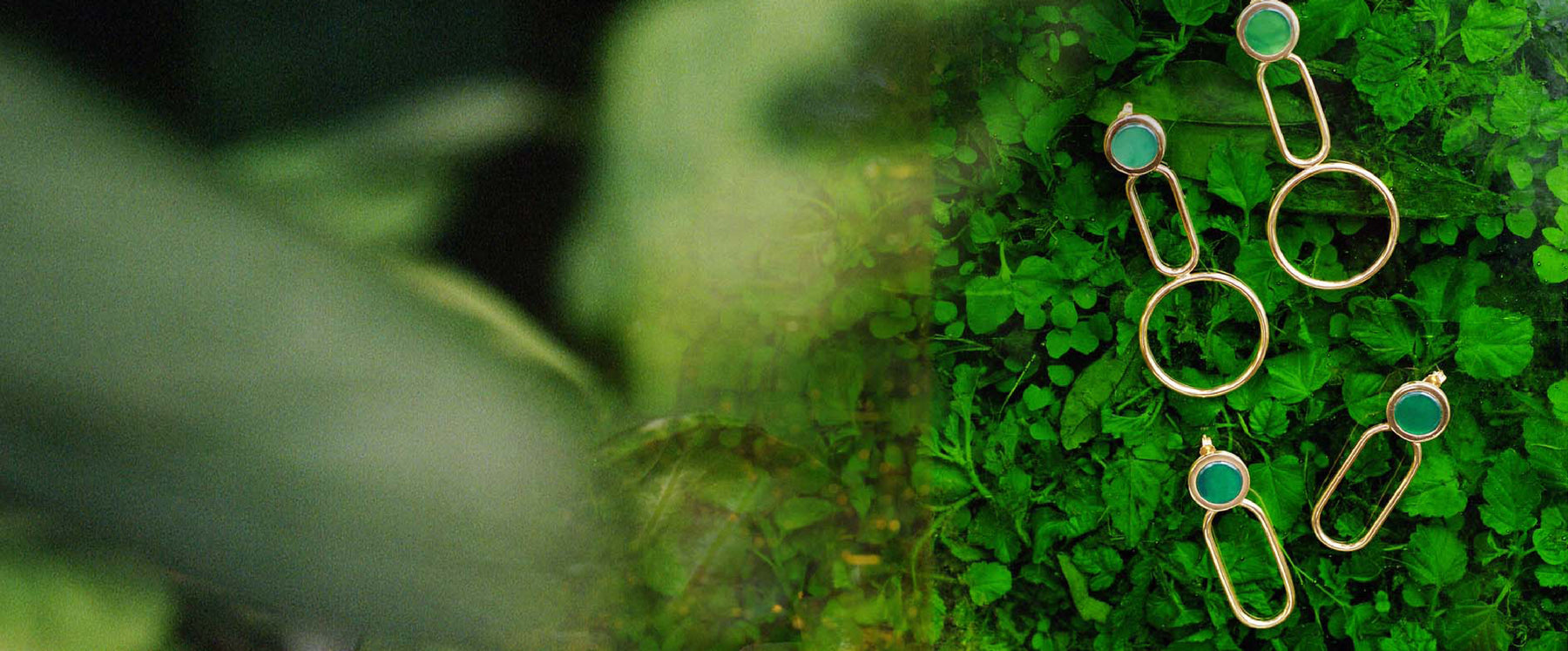 365 days of growth + gratitude
The closing of the year gives us a chance to pause and take stock with a sense of peace and love. After a time of so much change, we have much to be proud of and thankful for.
A significant highlight for us was being named '2022 Best for the World' by B Corp, putting us in the top 5% in our size group worldwide for best practice in the communities in which we work and our conscious supply chain. The recognition was a powerful validation that we're delivering on our promises - and going the extra mile too.
It summed up a milestone year that built on the promises we pledged from day one. We continued to give 1% of sales to organizations that enrich our communities, and strengthened partnerships with other women-led, entrepreneurial and mission-driven businesses.
We debuted our first
gold-plated jewelry
pieces. The new styles, elevated by gold-plated Italian brass and ethically sourced blue chalcedony and green onyx stones, also signaled a new woman-led studio in Bali. Added to that, we launched one-of-a-kind
Patchwork styles
made from leftover leather swatches by our artisan partners in Addis Ababa exclusively at the historic Hotel Emma in San Antonio. Our partnerships, forged with artisanal communities in different corners of the world, build and broaden every year to help us produce styles that are truly unique in provenance and form.
Throughout all our endeavors and achievements, our loyal customers have been with us every step of the way. Our thanks go out to you for being our constant companions these 365 days of change, growth and gratitude. The coming of a new year carries anticipation for more, and we look forward to sharing the journey with you.